Agents Who Recommend Mortgage Brokers or Conveyancers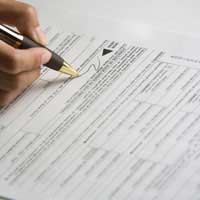 In recent years estate agents have come to see their role as more than simply introducing a buyer to vendor. Today many estate agents offer a complete package which may include everything from finding a property, obtaining a mortgage and even doing the conveyancing. The estate agents may have their own recommended mortgage brokers or conveyancing solicitors or may even have someone in house who can do everything that is needed to complete the sale.
Buying a house can be such a complicated process that relying on the estate agent to recommend the professionals who can get the work done may seem to make a lot of sense. After all they must know a thing or two about buying and selling houses. However, there should never be an obligation on a buyer to use the brokers or conveyancers recommended by an estate agent. Indeed, there may be reasons why it makes more sense for a buyer to choose their own.
Estate Agents and Conveyancers
When an estate agent recommends a conveyancer it does not necessarily mean that they are the best firm for the job. It may be that the estate agent has a commercial agreement with the conveyancer, whereby the agent is paid a referral fee for sending them clients. Technically, under the rules which regulate law firms, any such referral fee should be disclosed to the customer. However, anecdotal evidence suggests that this does not always happen.
There are two major factors which may make this a less than ideal arrangement for the buyer or seller of a property. Firstly, if the conveyancer has paid a fee to secure the work they are quite likely to want to recoup this expense. They may, therefore, decide to pass the cost on to the customer - resulting in higher conveyancing fees. Secondly, if the conveyancer has a business relationship with the estate agent, there is a potential conflict of interest. Maintaining the ongoing relationship with the estate agent could be as important as pleasing the buyer or seller, who is likely to be a one-off customer.
A Lawyer's Duty to Their Clients
A lawyer's duty is to act in the best interests of their client and to advise them fully of any factors that might put them off continuing with a sale. However, if the lawyer has a relationship with the estate agent to maintain, this could colour the advice they give, with an emphasis on completing the sale. In a worst case scenario the buyer and / or seller could end up paying more than they need to for advice that is compromised because of the conveyancer's ongoing relationship with the estate agent.
The situation may be particularly troubling in relation to firms that operate exclusively to churn out high volumes of conveyancing work – where the work may be done on a bulk basis with relatively little attention being given to the special requirements of a particular sale. The Law Society has said that it believes that the paying of referral fees for legal services is not a practice that should continue.
Estate Agents and Mortgage Brokers
A similar situation may apply where an estate agent encourages a purchaser to use the estate agent's own recommended mortgage broker. The purchaser may feel pressurised into accepting this advice – either believing that it will simplify the purchase process or even that it is compulsory to use the estate agent's recommended broker.
This kind of recommendation may seem particularly attractive at a time when finding a mortgage can be difficult. However, an estate agent's mortgage broker may be no more likely to find the best deal for a purchaser than any other mortgage broker. Indeed, in a difficult market it may make little sense to give up any existing offer to start again with a new broker. Not only may that broker not find the best deal but, if they have paid a referral fee to the estate agent, they might pass that cost on to the borrower.
As in any situation involving significant expenditure, shopping around and doing one's own research should always be part of the process. With the wealth of information available online it is simply no longer necessary to place too much reliance on advice from one source. Of course, the vast majority of estate agents are experienced professionals who have nothing to gain by employing dubious business practices. However, their income is derived from the commissions they earn upon completion – therefore their primary focus will always be on securing a sale.
You might also like...