What to Know When Buying a New Build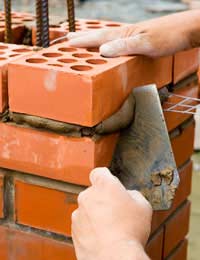 We've all seen the adverts for the shiny new estate, promising a better life, better environment and with lots of pictures of happy people with 2.4 children and a Labrador. If, like me, you have spent years working in the property market you can't fail to feel a bit sceptical. Is it likely that because no-one else has lived in your house it will make your day to day life so much better? I a way it can, probably not your general existence, but it could make the whole business of moving house a lot easier if you are prepared to be patient.
A Blank Canvas
One of the biggest things clients, that were buying new build, would tell me is that they are buying a blank canvas - a house with plain magnolia walls and a limited number of potential problems can be very appealing, I certainly wish that I had bought brand new when I moved last time; maybe I wouldn't have had to shell out for a new heating system within a week of moving, but that's a story for another time.
This is not to say that new build houses are problem-free, but we will get to that.
Finding a Builder
Finding the right builder can be a bit of a pot luck. Everyone has good and bad stories to tell about all the developers in your area and nationally.
Firstly you need to check out the developments in the area and then do some research on the builders themselves. The internet is a good tool for this and if you dig deep enough you will find as many opinions as there are pages, this will arm you with enough information to decide which builders you want to avoid or look for.
Next you need to look around the developments by your chosen builder, don't just rely on the sales people; talk to the local residents (if they don't mind) and find out if they are happy with the way the estate is being developed. Armed with this information and as much information as you can get about the builder, march into the sales office, let them wow you with the spiel and get down to the business of building your new home!
As it Goes On
Depending on how much of your new house has actually been built you could be in for a long wait! Resign yourself for this and allow your Conveyancer to tell you what you need to do, if anything.
You also need to be prepared for pushy salespeople threatening to remarket if you don't exchange contracts or agree to pay through the nose for extras - stand your ground. In my experience developers very rarely remarket if you go a few days past the deadline, provided there is a good reason. Your Conveyancer will be able to tell the developer's legal team exactly what they need to know and why you can't exchange contracts - don't let yourself be bullied. You will only end up stressed.
The Legal Side
Just because the house you are buying is a blank canvas does not necessarily mean that the title is nice and easy. Checking the title to a plot is a laborious business, your conveyancer has to check the title to the whole estate for any adverse rights or covenants.
Added to that they also have to check the transfer the developers want you to sign to make sure that there are no nasty covenants and that you will have all necessary rights and easements you need to actually use the house! All of this takes time and inevitably there will be pages of enquires that will need to be answered before you can exchange contracts.
After All That
Once your Conveyancer has been through the reams of title document and planning documents that are supplied by the developer they should then provide you with an extensive report, along with copies of all the documents, so that you can read it all through and make sure that you are happy with all of the requirements the developer will put on you.
To conclude this I can only reiterate one thing about buying a newbuild property, you have to be patient and not allow yourself to be pushed because the developer has sales targets to meet - this is one of the biggest purchases of your life and means a lot more than a number on a balance sheet. Take time to check that you are happy before you allow your conveyancer to exchange contracts.
You might also like...