Conveyancing and Property Fraud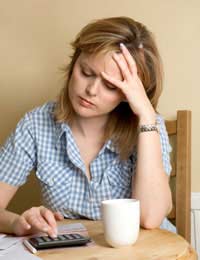 Unfortunately property and mortgage frauds are a by-product of a healthy property market. Wherever there are profits to be made, those with criminal intent are bound to get involved. In addition criminals may use property fraud as a money-laundering method. Property frauds come in many different guises and some areas have been particularly prone to mortgage frauds.
Conveyancing solicitors have an active duty to be on the look-out for any suspicious behaviour surrounding property sales. Even a solicitor who becomes innocently involved in property fraud could be guilty of a criminal offence on the basis that he should have been aware that a fraud was being committed.
Many large-scale, criminal property frauds rely on the involvement of at least one professional. This could be a mortgage broker arranging a mortgage on false pretences, or a conveyancing solicitor turning a blind eye to, or even actively facilitating, fraudulent practices. Where a non-legally qualified individual is carrying out some or all of their own conveyancing they should be alert to signs of property frauds.
Mortgage Frauds
Where an individual (or individuals), sets out to deceive a mortgage lender in order to obtain funds, a mortgage fraud is committed. Mortgage fraud can range from an apparently bona fide borrower who exaggerates his self-declared income to qualify for a larger mortgage advance, to a large scale fraud involving false identities and bogus property transactions.
New-build properties have been particularly prone to mortgage fraud with whole blocks of flats being given false valuations so that larger mortgages can be obtained. Properties may be bought using a false name or a shell company as the purchaser. The criminals often fail to make any payments on the mortgage and then disappear with the excess mortgage advance. When the mortgage company repossesses the property, they find that it is worth substantially less than expected.
It has recently been estimated that mortgage fraud represents about £700 million per year in mortgage advances falsely obtained from lenders. The UK police have said that they believe that there may be a link between mortgage fraud and terrorism.
Property Frauds Exploiting the Land Registry
A particularly disturbing type of property fraud is where criminals have a property transferred into a different name without the knowledge of the rightful owner. This may involve having correspondence about the property transferred to another address so that the fraudsters can gain control over it.
The criminals may either get a mortgage on the property - and disappear with the proceeds - or even sell it. The genuine owner may know nothing about any of this until they receive letters from a mortgage company warning them that the property is due to be repossessed because of non-payment of the mortgage. If the property is bought by an innocent third party the sale will probably be valid. However, the original property owner is likely to be entitled to financial compensation from the Land Registry.
The greater ease with which the public can now access the records held by the Land Registry means that criminals have been able to target properties which are owned outright to make it easier to mortgage or sell the property. There have been instances where several properties on the same street have been hit by this fraud.
It has been suggested that correspondence addresses can be changed simply by writing to the Land Registry, claiming to be the owner of the target property and asking for all correspondence to be sent to a new address. The Land Registry states that they send a letter to a property when any request is made to change the correspondence address. However, there is the risk that this letter could be missed or lost.
Stamp Duty Tax Fraud
Whilst many property frauds rely on defrauding financial companies or private individuals, others work by cheating the government.
Stamp Duty fraud is where a contract is prepared which states a sale price below the Stamp Duty threshold. The parties then agree that the buyer will pay an additional sum "off-contract" in respect of the sale, resulting in a true sale price which is above the Stamp Duty threshold. Any involvement in such an arrangement is likely to amount to a criminal offence.
You might also like...
A letter from our conveyance solicitor firm stated completion date could not go ahead unless they were in funds with our stamp duty amount so, we ensured our solicitors were in funds with the stamp duty amount on completion date. HM Land Registry registered the property into our nameswhich I later learnt HM Land Registry did without a SDLT5 Certificate (stamp duty land transaction 5 certificate) I wrote a letter to HM Stamp Duty Office about this matter via recorded delivery which remains unanswered.
Tanny
- 14-Feb-13 @ 11:08 PM