Instruction Forms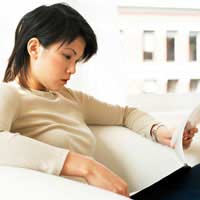 Okay, so you have decided who you want to act for you. However, just because you have had a nice chat does not mean that you have actually instructed them.
Unfortunately a verbal contract is not worth the paper it is written on and, just as they want to make sure that they can sue you if you refuse to pay, you need to make sure that they have a legal duty to you. So you need a contract with them.
Some of the forms you will have to complete and the reasoning behind them are as follows:
Instruction Form
This constitutes your basic instructions to the firm. It gives the firm the right to charge you and gives the basic details of your transaction. (Property, price, mortgages etc)
Terms and Conditions
These, together with the instruction form, set out the relationship between yourself and the firm. It is your responsibility to make sure you read them carefully. Ask them to alter anything you are not happy with before you complete the forms, the worst they can do is refuse.
Matters that the terms may include are:
Who will act for you including their qualifications or position in the firm
Rights to cancel the agreement
Their right to charge abortive costs
Their right to ask you to go elsewhere in certain circumstances
Their right to charge extra fees
Your right to complain if you are unhappy and who should complain to.
This is not an exhaustive list as the actual terms and conditions may run to several pages.
Joint Ownership Form
You may not get this at the outset but at some point this form will be used so I will deal with it here.
If you are buying a property with someone else you must decide how you want to 'hold' the property. There are two main ways to do this; joint tenants and tenants in common.
Joint Tenants. The property is held equally. You both (or all) own 100% of the property, but part of the property is held 'in trust'.
Example: Dave and Joanne own a house as joint tenants. They each own the property in their own right but half of the property is being 'looked after' by each of them for the benefit of the other. So if Dave should die, Joanne becomes absolute owner of the whole of the property and vice versa.
Tenants in common.This is split into two distinct types.
Let's go back to Dave and Joanne. As tenants in common Dave owns 60% of the house and Joanne owns 40%. If Joanne dies her 40% will be transferred to whoever she has named in her will.
This option is usually taken when one person puts in a large amount of cash and wants to protect it. It is not a reflection on the strength of your relationship, it just means that you are sensible and realistic about what could happen.
The other option is to opt for Joint tenants but have a deed of trust ask your conveyancer for the best way to proceed.
Split of Proceeds Form
If there is money left over you should make sure that you sort out who gets what at the end. You could change your instructions later but you need to make sure that you both agree and that you tell your conveyancer straight away.
Additional Search Request Form
Some SEARCHES are essential and some are just 'optional extras'. It is completely up to you to decide if you need them or not, speak to your Conveyancer about whether they think they are necessary.
Money Laundering Questionnaire
I don't propose to go into the whole issue of money laundering here; there are other pages that will give you more information. But it is likely that you will be asked to give information about where your deposit or balance money has come from. Your Conveyancer needs to make sure that the law is followed at all times. So, as long as you make sure that you give them plenty of notice by filling in the form correctly, or by telling them in writing, they will be able to make sure it can't cause a delay.
Will There be Anything Else?
Basically, I don't know. Each firm is different and uses different documentation but the basics will be there. If you don't understand any of them, or aren't happy with them – tell your conveyancer, don't just sign the papers for the sake of a quick move!
You might also like...