The Introduction of E-Conveyancing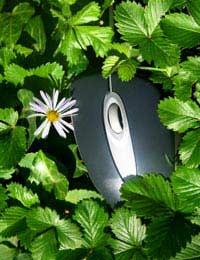 It is anticipated that by 2010 it will be possible to carry out the entire process surrounding the transfer, or conveyance, of a piece of land from one person to another online.
Conveyancing solicitors will be able to communicate with each other, and with the Land Registry, on a dedicated conveyancing network. This system is known as e-conveyancing.
The Land Registry is the government department with prime responsibility for implementing E-conveyancing. The Land Registry believes that E-conveyancing will simplify and improve the process of transactions involving land.
The Background to E-Conveyancing
The primary law behind the introduction of E-conveyancing is the Land Registration Act 2002. However, 10 years of planning have gone into developing a system which should revolutionise the way conveyancing is carried out in England and Wales.
The procedure to be implemented was decided upon after consultation with people and organisations involved at every stage of a property conveyance – including mortgage companies and conveyancing solicitors, as well as purchasers and vendors.
The Implementation of E-Conveyancing
E-conveyancing will be introduced gradually from 2008 onwards. During the consultation process it was decided that E-conveyancing should be implemented in stages over a number of years. The intention was to introduce E-conveyancing smoothly and to avoid the teething problems often associated with the introduction of major new systems.
How E-Conveyancing Will Work
E-conveyancing will be much faster than conventional paper conveyancing. Some parts of the process, such as property registrations and transfer of purchase funds, will be immediate. Conveyancing professionals using the system will know that the information they are viewing will always be up-to-date.
The use of a "public key infrastructure" system will ensure that the transfer of documents will be secure. Documents will be encrypted and signed digitally, and only authorised users will be able to read them. Users will be given a unique security code, in addition to a username and password, before being allowed to access the system and produce or read conveyancing documents.
There will be three levels of access to the E-conveyancing network:
The basic level will allow users to access the system for information only;
The next level will allow members of the public additional access so that they can digitally sign documents;
The highest level of access will be given to conveyancing professionals so that they can produce documents and carry out online all the transactions necessary for a valid conveyance of land or property.
E-Conveyancing Services Which Are Already Available
Some services which will eventually form part of the comprehensive E-conveyancing system are already available.
Professional users such as conveyancing solicitors can already get instant online access to the information held on the Land Registry about millions of properties via the Land Registry Direct portal. No special software is needed. The services are available from 7.00 am to 10.00 pm on Monday to Friday and from 7.00 am to 5.00 pm on Saturdays. Some simple Land Registry applications may already be made online for the same fee as a paper application – this is known as e-lodgement.
Members of the public can download copies of the Land Registry entries or title plan for a particular property at a nominal fee – currently £3. Properties can be searched for using a number of different methods which include entering the postcode or full address, and searching maps or aerial photographs. Copies of the Land Registry entries may be purchased Monday to Saturday from 7.00 am to 12.00 midnight.
Lenders with very high numbers of mortgage borrowers are now able to remove a charge from the Land Registry electronically as soon as a mortgage has been redeemed. When redemption takes place the lender's computer automatically notifies the Land Registry so that any associated charges can be removed.
Forthcoming E-Conveyancing Services
The next stage of the E-conveyancing system should include greater integration with other organisations linked to the conveyancing process. For example, applications to Her Majesty's Revenue and Customs in relation to Stamp Duty Land Tax will be made via the Land Registry network. Ultimately it is envisaged that users will also be able to pay Stamp Duty directly via the E-conveyancing network.
Electronic deeds and electronic signatures will mean that the whole process of executing a mortgage will be carried out securely online. Information regarding the terms and conditions of a mortgage may also be stored at the Land Registry.
The Benefits of E-Conveyancing
It should be possible to complete the conveyance of a property more quickly and efficiently, with everything – including signatures and transfer of funds being - executed electronically. The high levels of security clearance needed to access the system should reduce the incidence of fraud and ensure the authenticity of documents.
You might also like...