Will I Need Planning Permission?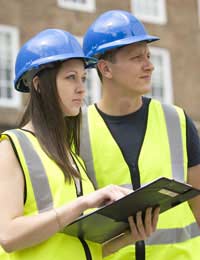 Before embarking on the conveyancing process, prospective purchasers may want to pause to consider planning permission. This may be of particular relevance if a property is dilapidated or if the intention is to convert a property from its current use.
Finding Out Whether Planning Permission is Required
Planning Permission is granted by the local authority for the area where a property is located and new regulations for residential property came into force on the 1st October 2008. Planning permission may not be needed for purely internal alterations to a property - unless they affect the structure of the property or the way it looks from the outside. Some minor external works - and most works towards the repair or upkeep of the property - may also be exempt from planning permission.
Before completing a property purchase, intended development proposals may be submitted to the local authority for a decision as to whether planning permission will be required. If planning permission is not required, confirmation of this should be obtained in writing so that it can be given to any future purchaser.
Planning permission can be conditional or unconditional. Conditions may be attached to planning permission to ensure that the works are done using a particular method or materials. There could also be limits imposed on the hours during which works can be done.
Works Which Will Need Planning Permission
Works that involve major re-construction, the erection of new buildings, substantial additions, the conversion of a building or a fundamental change in the use of a property will usually require planning permission. If there are any doubts about whether planning permission will be required it would be sensible to find out before going too far in the conveyancing process.
General Permitted Development Orders
Local authorities have the power to issue a General Permitted Development Order. This order has the effect of allowing certain small enhancements or extensions - for which planning permission would usually be required - on all properties in an area. Items such as satellite dishes or conservatories may be allowed under such an order.
Planning Permission and Conservation Areas
If a local authority has designated an area to be a 'conservation area' it is likely that even the smallest of works or enhancements may require planning permission. Before any work is carried out, the local authority should be contacted to find out whether planning permission will be needed. This restriction may be a factor to weigh up before deciding to proceed with the purchase of a property in a conservation area.
Special Rules for Listed Buildings
In addition to obtaining planning permission, the owner of a listed building must also get 'listed buildings consent' before carrying out any works or repairs on the property. Failure to do so is likely to mean that a criminal offence has been committed. Special requirements may apply to the building materials used on listed buildings and owners may be obliged to restore a listed building to its original state.
Although owning a listed building may seem appealing it can be onerous and careful consideration should be given before proceeding with the purchase of such a property.
Works Done Without Planning Permission
If works that require planning permission are undertaken without first getting it, one may be forced to 'put things right' later, which could prove troublesome and costly. A local authority can serve an enforcement notice on a property for up to four years after unauthorised works obliging the current owner to return the property to its original state. Retrospective planning permission may be applied for during this four year period, although there is no guarantee that it will be granted.
Conveyancing and Planning Permission
Before deciding to proceed with a sale, prospective purchasers should check that a previous owner has not already altered the property. A professional conveyancer may have a duty to both a purchaser and a mortgage lender to ensure that the necessary planning permissions and building regulations approvals were obtained for any changes made to the property. With all building work, the owner of the property (or land) in question is ultimately responsible for complying with the relevant planning rules and building regulations.
If a buyer is keen to proceed with the purchase of a property on which the seller has done works without planning permission they may wish to consider obtaining indemnity insurance. This would cover the buyer – and their mortgage lender – against any financial loss that they suffered as a result of the local authority serving an enforcement notice on the property. The seller who carried out the unauthorised work should be encouraged to pay the premium for the indemnity insurance.
You might also like...