About Our Site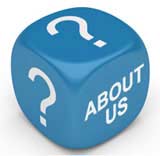 DIYConveyance was formed to offer a unique reference point on carrying out your own conveyancing.
Traditionally, conveyancing has been a rather mysterious concept - the preserve of solicitors and conveyancers. Conveyancing is thought of by many as a necessary evil - conveyancing fees being one of the many unavoidable expenses incurred during the process of buying or selling property.
Increasing numbers of people are now doing their own conveyancing. In a housing market where profit margins may be tight, any fees which can be avoided can make a substantial difference.
In addition to providing advice on the technicalities of doing your own conveyancing, DIYConveyance also contains practical information on every aspect of a house sale - from saving for your deposit to moving day.
The articles on the DIYConveyance website are written by people in the field, whose sole aim is to provide impartial information on every aspect of conveyancing. Whether you are planning to do all or some of your own conveyancing, or if you just want to know what conveyancing involves, DIYConveyance contains all the information you need.
Doing your own conveyancing is not something to be undertaken lightly but we believe that our expertly written articles will help to demystify the process. Even for those who decide not to do their own conveyancing - the DIYConveyance website is an invaluable source of information. The articles on DIYConveyance will help all sellers and buyers understand exactly what is going on behind the scenes of the sale.
Our concern was that there was no single UK resource for interesting features and practical advice on this subject.
Our features and articles are written by experts - who have experience, or a particular interest in this area.
Our Background
DIYConveyance was founded by John Rowlinson, the founder of PtS.
John, through PtS, is involved in a number of ventures including software and property companies. A percentage of revenue from these activities goes towards funding DIYConveyance and a number of similar sites.
Our focus is simply on having experts create the highest quality information possible that is widely read.

Related Articles in the 'Site Information' Category...