The Abolition of Home Information Packs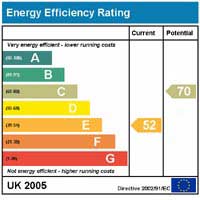 In May 2010 the UK's coalition government announced that they were suspending the requirement for a house seller to obtain a Home Information Pack, or HIP, before putting their property on the market.
Technically, the requirement for a Home Information Pack will stay in place until the law which introduced them - part of the 2004 Housing Act – is repealed. However, the effect of the announcement is that any homeowner who put their property on the market from 21 May 2010 onwards would no longer have to pay for a HIP before doing so.
The Short History of Home Information Packs
Home Information Packs were first introduced in 2007. The intention behind their introduction was to speed up the process of purchasing a property. It was thought that the use of Home Information Packs would ensure that prospective buyers had most of the information they needed about a property from the outset. This would reduce the risk of a sale falling through due to nasty surprises about a property popping up further down the conveyancing process. The intended result was a conveyancing process which was faster and more efficient
Home Information Packs were introduced in stages from August 2007 onwards. By December 2007 a HIP was needed for the sale of all properties. Initially it was possible to market a property provided that a Home Information Pack had been commissioned. However, in April 2009 it became a requirement that the seller of any residential property obtained a full HIP before even putting the property on the market.
Home Information Packs and the UK Housing Market
By the time HIPs became fully compulsory, the UK's housing market had fallen into a state of stagnation following the global financial crisis of 2008. Whilst UK house prices had not crashed, there appeared to be very little movement in the housing market – particularly amongst entry- and mid-level properties.
Some observers believed that the requirement for Home Information Packs had contributed to the stagnation in the housing market. Prospective sellers were reluctant to put their properties on the market speculatively because of the requirement to obtain a HIP. The cost of a HIP was likely to be several hundred pounds – a significant sum for a householder who might only be considering a sale because they were struggling to maintain the mortgage and other expenses on the property. This may have contributed to a shortage of properties on the market and a subsequent reduction in the number of property transactions being completed.
Some lenders and property developers may have offered incentives whereby they assisted with the costs of a HIP. However, to benefit from these incentives an individual would inevitably have to have made a significant commitment to a property transaction. There would be no question of putting a property up for sale to test the market. It is hoped that the abolition of Home Information Packs will stimulate a housing market which has remained sluggish.
Energy Performance Certificates
Sellers will still have to obtain an energy performance certificate prior to selling, as this is a legal requirement under European law. However, the energy certificate does not have to be physically obtained before a property can be marketed. As long as a homeowner has commissioned an energy performance certificate they will be free to put their property on the market. The energy performance certificate will then have to be obtained within 28 days of that date. The cost of an energy performance certificate is much lower than that of a full HIP and should come in at below £100.
Is Anyone Sorry to See the Abolition of Home Information Packs?
The abolition of the Home Information Pack has been met with almost unqualified enthusiasm – from buyers, sellers, estate agents and conveyancers. However, those who entered the nascent HIP provision industry have been left aghast at the news. Many people will only recently have qualified as a Home Information Pack provider and are likely to have paid fees for their qualification. Sadly, some will have entered the industry as a result of a career change forced upon them by the financial downturn. Thousands of newly-qualified HIP providers will have found themselves very suddenly, and unexpectedly, out of a job.
You might also like...