My Chain Has Collapsed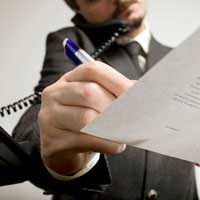 There are an immense number of reasons for people to pull out of a house sale or purchase. However, there is one abiding element of every single chain no matter how short - people. We all know that human beings can be strange creatures, changing their minds on a whim or making ridiculous demands at the last minute. This is never more the case than when they are moving house!
Be prepared for odd requests, demands that seem completely ridiculous and people being generally uncompromising and you should be able to avoid as much stress as possible.
So What Happens if Someone does Pull Out?
The key thing is not to panic. It will be annoying, probably inconvenient and almost certainly cause a delay but you panicking or getting stressed will not make the situation any better.
Some Practical Tips
If you are selling (whether or not you are buying on) put your house straight back on the market. Even if it was not your buyers that pulled out, you don't want to lose a potential sale because you waited for everyone else. You don't need to withdraw the contracts from your current buyer - but it never hurts to keep your options open.
Speak to the Estate Agent and try to find out exactly what happened to make the chain collapse, it may be something that can be rectified. This is not always the case as clearly you cannot reverse a sudden illness or prevent a redundancy but 9 times out of 10 there are ways for the situation to be controlled. However, there are occasions when a collapse could be prevented by the rest of the chain paying money towards repairs or for an indemity policy.
Don't decide you have had enough and pull out yourself - this is ultimately self-defeating, if you want to move at all you may as well hang on for a few weeks to see if the move can be resurrected. Knee-jerk reactions will get you nowhere.
If it is the house you are buying that has fallen through - don't get disheartened; be philosophical instead, maybe it just wasn't meant to be. Get straight back out to the agents and you may just find something better.
What if I Have Already Exchanged?
This is extremely rare and for a chain to collapse after exchange it usually means that something pretty drastic has happened. Something along the line of a mortgage lender withdrawing funding or the death of a party in the chain.
Basically a situation like this is very serious and you must rely on your conveyancer to tell you what you can and can't do and what your remedies are. However, please remember that, as I said before, this is extremely rare. It happens, just in something less than 1% of cases.
And Finally
The best advice I can give you in this sort of situation is not to panic. It won't get you anywhere and in situations like this nerves are frayed enough without you adding to the stress of the situation. Lead by example - if you are calm and logical then hopefully everyone else will follow.
You might also like...