The Home Information Pack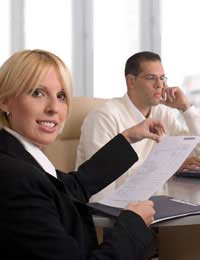 The introduction of the Home Information Pack is perhaps the most controversial and far-ranging overhaul of the Conveyancing system. There have been so many articles and news stories about them that most people have at least heard of them. However, the information available is either steadfastly for or voraciously against the Pack, few people have sought to give an unbiased view and let people make up their own mind.
What Is It and Why?
The idea behind the packs is to provide potential buyers with as much detail about the property as possible before they even make an offer. This going in some way to prevent Conveyancing chains from collapsing, because of adverse information being revealed at a late stage.
What's In It?
There are various documents that can be included in the Pack but certain documents must be in it.
Sale Statement - this gives basic information about the property, such as: who owns it and whether it is freehold or leasehold.
Evidence of Title - this will take the form of either and epitome of title or a copy the register of title depending upon whether the property is registered at the land registry. It essentially proves that the seller has the right to sell the property.
The local search and drainage search - these may need to be duplicated by your own Conveyancer at the request of your mortgages lender but at least you, and your Conveyancer, will have the opportunity to check the results and perhaps get started sorting out any issues that are raised.
Last But Not Least
The pack must contain either an energy performance certificate (EPC) or a home condition report (HCR).
The EPC is an assessment of the energy efficiency of the home you are buying along with tips to enable you to improve its rating after you have moved in. Of course it may be fairly obvious that single glazing will mean higher heating bills than double glazing but the assessment is a little more wide-ranging and should give you enough to think about when making your final decision.
The HCR includes the EPC but is a lot closer to a survey; giving far more information and pointing out any obvious structural problems. You should note however that the HCR does not and cannot replace a full survey for its accuracy. Indeed, few mortgage lenders have agreed to accept the HCR in place of their own survey so it is unlikely to save you money. The obvious benefit is that any really obvious structural issues will be revealed before you have paid out for a full survey.
Who Benefits?
It all depends upon your point of view! If you have a sceptical mind then the only real benefit is in the additional taxation paid to the government for its components and compilation. There are two parties that are intended to benefit most from the pack:
The seller - As a person selling a property then you are able to provide any potential buyers with as much information as possible, possibly preventing time-wasters.
The buyer - Buyers are bombarded with information by estate agents and a Pack of information that they can read at their leisure will try to prevent them being bullied into a hasty decision and enable them to make an informed one.
These may seem like fairly minor points to make but with all the stress of moving then the last thing anyone needs is nasty surprises!
A Final Point
Like it or not, agree with it or not - the Home Information Pack is here and, barring a change in political thinking, here to stay.
A property cannot be legally marketed without a pack being commissioned (not necessarily available, just requested). But, and this is quite a big but - if you then sell your house before the final Pack is ready then you don't have to provide it; you do still need to provide an EPC or HCR, but not the full pack.
You might also like...
i have a charge against my property and i have a buyer lined up its in negative equity do mortgage companies allow you to biy with a charge on it my buyer is not sure
snotty
- 1-Nov-12 @ 10:02 AM
I just wanted to say how helpful I found this site.This is the first time I've owned and sold a house and solicitors/estate agents sometimes forget that not everyone is in the know about the ins and outs of selling/buying property.Many thanks.
Moving's driven me
- 9-Feb-12 @ 7:38 PM