The Impact of the Legal Services Act 2007 on Conveyancing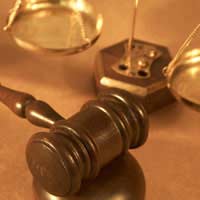 The Legal Services Act 2007 could change the face of conveyancing in the UK. Increasing access to legal services is a fundamental aspect of this law. However, the Act has had its critics from the start and doubt remains over the implementation of some of its most ground-breaking provisions.
Changes to the Regulation of Legal Services
The Legal Services Act 2007 creates a new regulatory body for the legal industry: the Legal Services Board. It will oversee the individual regulatory bodies for the UK's legal professionals including solicitors and conveyancers. The Legal Services Board has a number of duties – these include improving access to justice, promoting the independence of the legal profession, protecting the interests of the public and increasing awareness of an individual citizen's legal rights and responsibilities.
The Legal Services Act also creates a new legal services ombudsman - the Office for Legal Complaints.
The Legal Services Act and Alternative Business Structures
The Legal Services Act 2007 introduces changes to the way in which legal services may be offered:
Different types of lawyers may work together to offer legal services;
Lawyers may work with non-lawyers to offer legal services;
Legal businesses may be owned by or receive investment from external organisations;
Legal businesses may offer both legal and non-legal services; and,
Legal services, which could previously only be supplied by the legally qualified, could be provided by non-lawyers.
These new types of legal business are known as Alternative Business Structures and could revolutionise the provision of legal services in the UK. A company – such as a bank, supermarket or insurance company - could add legal services to the other services they provide. In February 2010 it was announced that the first Alternative Business Structures would start operating in October 2011.
Conveyancing Services in the Supermarket?
Leading supermarket chains have said that they intend to be amongst the first to offer legal services, including conveyancing, as part of a complete package when the new law comes into effect. Supermarkets, or other businesses, could potentially offer all of the services necessary for a house sale or purchase – including estate agency, mortgage funding and conveyancing.
Big companies will use economies of scale to ensure that they offer conveyancing at a lower price than other conveyancers. Potentially this could result in significant savings for consumers and a more streamlined conveyancing process. However, it will also mean that non-experts may be dealing with the technicalities of conveyancing.
The UK's Coalition Government and the Legal Services Act
The election of a new UK government in May 2010 has led to doubts over whether the Legal Services Act 2007 will ever be fully implemented. The Act was the brainchild of the UK's previous government and was intended to make legal services more accessible and competitive.
The two parties who make up the UK's coalition government have previously voiced concerns about the new law. Some critics are concerned that the independence of lawyers could be affected if outside investors or owners call the shots. There is also concern that allowing non-lawyers to provide services that have traditionally only been provided by lawyers will result in a fall in standards.
Many observers now believe that there is likely to be a delay in the introduction of some aspects of the new law. A similar Scottish law which was intended to prevent the Legal Services Act luring Scottish law firms to England may actually come into effect before the equivalent provisions in England and Wales.
The Impact of the New Law
Even before the new law has been fully implemented it has changed the legal services landscape. Already supermarkets, banks and other organisations appear to be offering online legal services. These seem to combine the expertise of a lawyer with the ease of access and competitive pricing that the modern consumer has come to expect. To compete, some law firms have come together to offer their services behind an online brand which resembles online services offered by other industries.
Increasingly, consumers for all types of goods and services are looking beyond the bottom line price to decide whether they are getting value for money. Small law firms which offer an expert, personal service may seem more attractive to some consumers - even if they cost a little more. However, if the Alternative Business Structures do come into effect they are bound to give consumers more choice in how they access legal services. This could lead to clients who expect a different type of service from their lawyer. Some traditional law firms will almost certainly have to change the way they operate to stave off competition from newcomers to the legal services market.
DIY Conveyance is sponsored by Purely Energy, who have funded a lot of our content. If you are looking for a low cost business energy supplier, take a look at their website.
DIY CONVEYANCE IS FOR SALE.
This website is for sale [more info].
You might also like...