Affordable Housing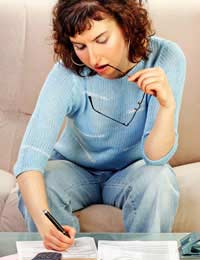 The concept of affordable housing was set up by the Government to answer the need for low-income families to be able to get on the property ladder. It is a means by which people, who haven't got thousands of pounds of spare money, can get out of the private rental market and develop their own future security.
The most common scheme in existence is shared ownership, there are others; such as the keyworker scheme or Shared Equity but these are very specialised and frankly they would require another article!
Shared Ownership
Essentially, what happens is that you buy a percentage of the home, say 50%, and you rent the rest from the local authority or registered social landlord.
Clearly the amount you pay on a 50% purchase of a property will be a lot less than you would pay if you bought it outright and the larger percentage of the freehold you buy, the less rent you will pay. But you will have to pay rent on the remaining portion of the house so you will need to factor this in to your budget.
What if I Want to Buy More of it?
In most cases, you will be able to buy further 'chunks' of the title from the Landlord (by way of a process known as staircasing) until you own the whole freehold. However, there are moves afoot to restrict the amount of properties that this is available for so it may be that you can only ever buy a maximum of 75 or 80%. Your conveyancer will be able to tell you if this the case but you should also note that not all mortgage lenders will accept not being able to buy 100% so check the type of lease you are buying before you apply.
Buy I am not Buying Leasehold so why do I Need a Lease?
Technically no, you are not buying a leasehold property but for the remaining portion of the property you will be a tenant so a lease is required. It won't be anywhere near as complex or stringent as a normal lease but you will still need to read and sign it.
What About Stamp Duty?
A lot of people seem to think that because the amount they are paying, for the freehold portion, is less than the current stamp duty threshold then they won't have to pay any. This may well be completely wrong. Shared ownership may well be a scheme for affordable housing but the government still wants its share!
The way it is worked out is quite complex but I will try to make it as simple as possible; let's say you are buying 50% of a house worth £100,000 (gross price). So you are paying £50,000 (net price), which is less than the stamp duty threshold (currently £125,000), under ordinary circumstances you would not have to pay anything but if you are paying more than £600 a year in rent for the leasehold portion then you will need to pay stamp duty on the net price, which in this case would be 1% or £500.
In the interest of making things even more difficult to understand the inland revenue also gives you the option of paying the duty on the gross price, in our example this would be £1000. I would suggest that you should only do this if you are certain that you will be buying the rest of the freehold interest in the house, otherwise you are paying for nothing.
Point to Note…
If you only pay the duty on the net amount (£500) and then 'staircase' for a further 25% of the property for instance, then you will have to pay more duty on that portion but this will be calculated on the market value of the property at that time - not on the value of the property when you first bought it. Let's assume that our £100,000 property is now worth £150,000; a further 25% would be worth £37,500 so you would need to pay additional tax of £375.
You might also like...