The Completion Statement Explained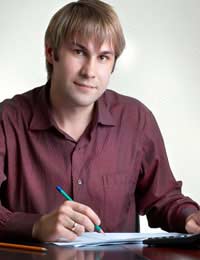 There are a great many things that you will read while you are moving home. One of the most confusing could well be the completion statement. This should be sent to you just prior to exchange of contracts to enable you to check that your budget and calculations were correct before you are committed to the transaction.
The layout of the statement itself can be different from firm to firm and sometimes converyancer to conveyancer but they must all include certain information:
The amount you are paying and/or receiving for the property
The total of any legal costs
A complete and accurate breakdown of all disbursments
The most up to date figure you are required to pay to redeem any current mortgages
Finally, a final figure required to be paid by you before completion or paid to you once the transaction has completed.
Does it Need an Invoice?
This depends on the particular procedures of the firm but technically there should be a breakdown of what costs you are paying to the conveyancer for their services; even if it is just a listing of what will be on the invoice. The basic principle behind the statement is that it must be absolutely transparent and understandable. Unfortunately, as I said before, this is not always achieved but if you have any queries speak to your conveyancer. Errors can creep in, even if the firm uses a database to automatically produce the statements; one wrong number can throw a statement out by thousands.
The Usual Culprits
Time and experience can tell a conveyancer where to look first if a client feels that the statement is wrong; provided of course that the client hasn't told them outright where the error is!
If you are selling then often the mortgage redemption figure is a source of confusion; the amount you think you have to repay may vary wildly to the mortgage company - double check any early redemption penalties or account closure fees and whether they should or should not be there.
If you are buying with a mortgage there is a chance that the gross advance you applied for is not the actual amount your conveyancer will receive. There may be arrangement fees to be deducted or telegraphic transfer fees that turn your nice fat mortgage advance into a slightly slimmer net advance.
One of the biggest problems occurs when someone is buying a newbuild property, quite often the builders have sweetened the deal with endless incentives and discounts and this is always a source of confusion. What will happen is that the documentation, and your completion statement, will show the gross price of the property, i.e. the price you would have paid without the incentives, so you will pay stamp duty on this price. Also, any disbursements that are being paid by the builder, such as stamp duty or agent fees, will still appear on the statement but the purchase price will be reduced by that amount on completion.
For instance, you are buying a house worth £200,000 but your builder is paying the Stamp Duty and your deposit. Your statement should still show the full price of £200,000 and the stamp duty but further down there should be a deduction for the total amount that they are paying. In effect you are paying the net price but the statement has to show what happened.
One final thing to note if you are buying newbuild is that you must tell your conveyancer if you are paying for any extras, such as carpets, curtains or a certain type of kitchen. The builder might not tell them until the day before completion and the last thing you need to be doing is rushing around trying to get extra money transferred.
You might also like...
Mabel - Your Question:
I am a cash purchasing a house and do not require survey/searches, can I do this fairly easily without a Conveyancing solicitor?
---
Our Response:
It is possible to do your own conveying as this site describes. We hope all the information on this website will help you.
DIYConveyance
- 30-Jul-18 @ 3:06 PM
I am a cash purchasing a house and do not require survey/searches, can I do this fairly easily without a Conveyancing solicitor?
Mabel
- 27-Jul-18 @ 2:46 PM