The New Land Registration Law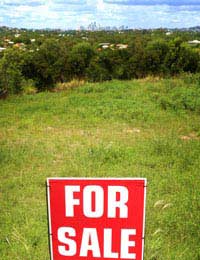 For hundreds of years land registration law has been a complicated area which has been governed by different pieces of legislation. As part of an aim to rationalise and improve on the system of land registration, a new law - the Land Registration Act 2002 - was introduced in October 2003.
Historically, conveyancing has been something of a closed shop. Indeed, many of the provisions being introduced under the new land registration law are still aimed at professional conveyancers. However, changes to the way in which information about land is stored – and made available to the public – have made it easier to carry out one's own conveyancing.
New rules and laws which stem from the Land Registration Act 2002 are regularly being introduced.
The Aims of the New Land Registration Law
Some principle aims of the new law were:
to give a more comprehensive account of all the information relating to a particular piece of land
to give the owners of registered land more ways of protecting their property interests – particularly against squatters
to increase the proportion of land in England and Wales which is registered
to pave the way for the full implementation of electronic conveyancing – or e-conveyancing – which is intended to make the conveyancing process cheaper and more efficient.
The Role of the Land Registry
The Land Registry is a government department which stores information about all registered property in England and Wales and also keeps a record of any transactions – such as sales or mortgages – relating to that land. According to Land Registry figures nearly 70% of land in England and Wales is now registered with them. Dealing with the Land Registry, and carrying out searches of the records they keep, is an important part of conveyancing. Before land is bought and sold checks must be carried out to confirm the seller's entitlement to sell the land and to find out whether there are any restrictions or charges relating to it.
Members of the public can now download information about specific properties from the Land Registry website – a fee of £3 is payable in respect of each property for which information is required. Copies of documents relating to the property – such as mortgage deeds – may also be obtained from the Land Registry for a fee.
The Land Registry guarantees the information they provide. This means that the Land Registry is liable to pay compensation if someone suffers a financial loss after relying on information provided by them, which is subsequently shown to have been incorrect.
Electronic Conveyancing
One of the main aims of the new land registration law was to make the conveyancing process quicker and more cost effective. The introduction of e-conveyancing is seen as central to this aim. E-conveyancing first started to come into force in 2008 – and the intention is to introduce it gradually over a number of years.
With e-conveyancing documents and payments will be transferred electronically rather than physically being sent from one place to another. Ultimately, all transactions relating to land could be completed in this way, without the need for any paper documents.
Greater Protection Against Squatters
Historically it has been possible for people to become owners of land in a number of ways – one of these has been the possibility for squatters to obtain title to a property, from the legal owner, simply by inhabiting it for a number of years. In legal terms this is known as adverse possession.
Under the old law a squatter could acquire ownership of a property after twelve years without the previous legal owner being given any notice of what was happening. The new land registration law requires the legal owner to be given notice of any attempt by a squatter to register ownership of the land. Although a squatter can now apply to register ownership after only ten years, the application will almost certainly be turned down if the legal owner objects to it.
You might also like...