Post-Completion Problems & Rights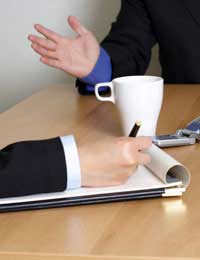 No matter how thorough your conveyancer is and irrespective of how many questions you ask before you complete, there is always a chance that there will be problems after you move in. Let's have a look at some of the most common.
I've Paid for the House, but Why Haven't they Moved Out?
There are occasions, although blessedly rare, that your seller may not have actually organised themselves to move out on the day you agreed to move in! This may not be the end of the world; it could just be a matter of a few hours before you can move in. Technically they are in breach of contract but for the sake of a couple of hours it may not be worth pursuing.
If however they are not able to move out at all then you will have a strong case for payment of extra removal fees, hotel costs and storage bills. It won't be comfortable but there are laws in place to make sure you don't suffer financially. If you have sold your current house, but your buyers have not moved in, there is also a chance that they will allow you to stay in your old house under a LICENCE. The key here is to not get stressed about it, most problems are temporary and you will move in eventually.
The Heating Doesn't Work!!
Just because the house was nice and toasty when you viewed it in Spring it does not mean that it is going fire up when you reach your first autumn. The key here is to actually check the heating yourself, or even better have a qualified heating engineer go to the house and check it out.
If you have not done either of these things and just relied on your seller being honest, then you need to speak to your conveyancer to find out if they actually put it in writing that the heating was in working order, this is often dealt with under the additional enquiries. If the sellers said it was perfect and you can prove that they knew it wasn't then they are guilty of misrepresentation and you could take them to small claims court.
Wasn't There Supposed to be a Radiator on that Wall?
Somewhere fairly early on in your transaction you should receive a fixtures list telling you exactly what items should be in the house when you move in. However, there is always a chance that your seller could be one of those people that change their mind without telling you! The rule here is that if it was on the list it should be there - if it's not then you are entitled to have it returned or be paid compensation. Obviously if we are talking about a toilet roll holder then it will be cheaper to go to a shop and buy a new one than take your seller to court over it. Sometimes it could be something more expensive and could also have caused quite a lot of damage when it was actually removed, so it could well be worth pursuing it.
This just covers the most common, in my experience, and there is always a chance that you will have a totally unique experience but I suggest you take this in your stride. As I said before, there are laws and procedures in place to make sure that you are not totally out of pocket and your conveyancer should be able to help you out.
You might also like...
We completed the sale of our terraced house in March this year, in England.Yesterday I received a forwarded e-mail from my solicitor from the buyers solicitors.The buyer is complaining that the tiles are falling off in the kitchen (which was clearly evident on both viewing and were pointed out to the buyer) and that they have discovered a leak in the bathroom, which we were certainly unaware of. Do we need to respond to this e-mail and should we be liable for these repairs?As I understood it that is what the survey is for and any queries should have been raised prior to completion, is this correct? Thanks.
Fozzy
- 18-May-16 @ 8:33 PM
I have just completed on a house, the rollers on the shore door stopped functioning I have ordered them but not arrived by completion, what shall I do?
Milly
- 4-Sep-15 @ 11:44 AM