Registered or Unregistered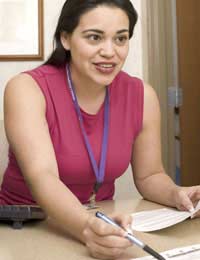 Whether you are buying or selling a house then there is one word that will be bandied about quite freely: title. Simply put the title to a house shows ownership and anything that affects it; such as incumbrances, rights or easements.
In order to sell a property you must first be able to prove that you have the right to do so. They must prove their title to the land. In order to make this simpler there has been a revolution taking place for the last nearly 40 years. Since that time it has been compulsory to register the title any time it is sold or any change is made to the ownership.
Registered Land
If a property is registered it means that it is held in a central repository at Her Majesty's land registry (HMLR). It means that if any changes are made to the title they must be notified and if anyone needs a copy of the current title then they can apply to them for it (with a fee). The register is public so anyone can go in and get a copy, they can't make changes without a signature but they can find out who owns.
In addition the Land Registry will guarantee any title that they hold as being genuine. This is a huge undertaking when there are so many fraudsters around and is not to be sniffed at; they have the weight of the government behind them.
It also means that, if the property is registered, there are no deeds to speak of. You may have a nice musty pile of documents but chances are they are irrelevant or just copies of what is already held.
Technology Rules!
The registration revolution started a long time before just about every home had a computer and the Government started pushing for e-conveyancing. One of the biggest benefits for conveyancers is that the majority of registered titles are now available online. Provided they have been granted access and are willing to pay the fee then they can get a copy of any title they are interested in.
Unregistered Does not Mean Bad
So far I have been extolling the virtues of the registration system because, as an ex-conveyancer, I remember how much easier it is to work with a registered title than an unregistered one. This is not to say that an Unregistered title is impossible but it does make life a little more interesting!
If your property is currently unregistered then chances are, somewhere, there is a pile of musty yellow documents languishing in a Solicitor's office or, god forbid, in your loft. Those documents need to be put into date order from the oldest to the newest and an EPITOME OF TITLE is prepared.
The Epitome of Title
This is a copy of every title document going back at least 15 years and is intended to prove that you have the right to sell the property. The 15 year period must show an unbroken chain of ownership or there is a chance that someone else may have rights and you have a defect in title.
The Epitome will also contain copies of documents that contain any covenants or other matters that will affect its ownership.
The downside of Unregistered Titles
There is one huge problem with unregistered land - if you can't find the deeds then you can't prove you own it. The title could be reconstituted but this takes time and it is unlikely that you would then get an absolute title.
It is for this reason that the land registry developed a voluntary registration system whereby people who don't necessarily want to sell can register their land and negate the possibility of future problems.
You might also like...