How Long Will The Move Take?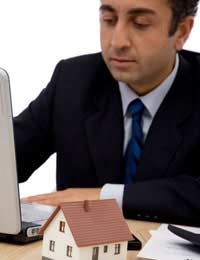 This is usually the first question a conevyancer is asked and it is the hardest to answer. The simple truth is that the chain will only move as quickly as the slowest link and no matter how stressed you get it is unlikely that you will be able to make it move any faster.
But that didn't Answer My Question!
I know it didn't. Any conveyancer or estate agent that tells you that you will complete within a definite timescale is misleading you. No-one can see into the future and no-one who makes such a promise is to be trusted. If they can say that with a smile on their face then what else can they tell you?
But I have a Deadline!
Everyone who moves house has some form of deadline, whether real or desired, by which they would like to move house. This is completely normal and, as human beings, we like to have some timescale or timeframe to work to, it makes life simpler doesn't it? Especially when so many people that are indirectly involved, such as your employers, your travel agent, your in-laws, pretty much anyone you can think of, need to know when you are moving.
If you are buying a newbuild then it is likely that you will have an exchange deadline and then the actual completion is subject to the whims of the builder. If you are buying 'secondhand' then the closer you get to exchange the more your conveyancer will be able to judge approximate dates. However, remember this: it is not until you have exchanged contracts with a fixed completion date that you will ever definitely know when you are going to move.
A General Idea
This is all any conveyancer can realistically give you, even with technological making some parts of the process quicker it is still likely to take anywhere between 6 and 12 weeks to get the whole chain through the process. Sometimes it can take less time, sometimes more but on average it is about 2 – 3 months from finding your house to moving in.
Therefore, in order to avoid total mental collapse, I would suggest that you do nothing until your conveyancer tells you it is safe to do so. In 10 years of working in the field I estimate that I must have said the following words to people about a million times: 'I cannot guarantee that date for you yet, it all depends on…Once we have exchanged contracts then you can book everything, if you do it before then I cannot guarantee that you won't have to change it.'
Why Does it Take so Long?
There is a whole process that needs to be gone through before anyone can even contemplate dates, it would be redundant for me to go through it here (quite frankly you would get bored by the end) and this website has many pages of information geared to the specifics of house buying and selling. Have a look at the behind the scenes pages for a detailed idea of what it is your conveyancer actually does all day. Trust me – they are not just shuffling papers and drinking coffee!
You might also like...