What Can I do to Make the Move go Smoothly?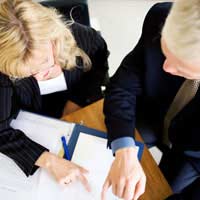 Everyone wants their life to run as smoothly as possible, no matter what they are doing; when you are moving home this desire becomes even stronger. We have all heard the horror story Cousin John's last move and the family legend of when Great Aunt Aggie had to stay in a hotel. Don't let these stories give you nightmares, or put you off altogether. The one person that is most likely to make your move a nightmare is, unfortunately, you.
This is not to say that there won't be other people that will affect your move, of course there will. But what it usually comes down to is not letting it get to you – do not allow yourself to get stressed about your move and the chances are it will be an easy experience.
Having said that, positive thinking is only part of the process and there are some things that you can physically do which will make it a bit easier.
A Few Do's and Don'ts
Make sure that you respond to all queries as quickly and as honestly as possible. If you don't know the answer to a question – say so. Don't agonise about it.
Make sure you read everything that you are given as closely as possible and if you aren't sure about anything – ask. There are no stupid questions.
If you have any questions about the process; your new home; or anything someone has said – ask your conveyancer as soon as possible, don't wait until the day before completion to ask if the heating has been serviced!
Do not make arrangements for completion, or make any deals with your buyer or seller until you have spoken to your conveyancer. If you do, tell your conveyancer as soon as possible – with the best will in the world they are not psychic and if you don't tell them, they won't know.
In my experience the last one of the above list is the most important. Communicate with your conveyancer as much as possible, and I don't just mean phoning every 30 minutes to ask if anything has happened. Discuss the matter with them but let them get on with doing their job.
What if I Don't Think They Are Doing it Properly?
The answer to this one is simple – talk to them. Explain why you think it is going too slow, or if things are being ignored. If the situation continues tell them you are not happy. Let them explain to you what the position is.
If all else fails, you can always make a formal complaint or change your conveyancer. In the majority of matters, this is not required. Communication breakdowns can easily be repaired.
Above all, remain calm – the more stressed you get the more things will stress you out – it does become a vicious circle and is ultimately self-defeating.
What About Everyone Else?
One thing you cannot control is anyone else involved in your chain. They are going to do what they are going to do and there is nothing you can do to stop it. The only thing you can do is decide which course of action is best for you – and stick to it.
If they want to get stressed about it all – let them. If they want to make plans without checking if it is legally possible – let them. You are only in control of your little section and if you are as organised as possible then it shouldn't be your part of the chain that causes any hold-ups.
You might also like...