Transfer of Equity and Your Mortgage Lender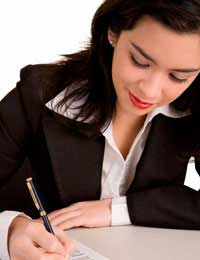 Equity is the legal term for the cash amount held in your property. For instance if your house is worth £150,000 and you have £100,000 outstanding on your mortgage then you have £50,000 in Equity.
I Co-own My Property; who does it Belong to?
Unless you have made specific provision by way of a Deed of Trust then the equity will be owned equally between the co-owners, no matter how many of you there are. This is irrespective f whether one person put in more money for the original purchase or has paid the mortgage or for improvements.
When Would I Need to do a Transfer of Equity?
The most common circumstances that require a Transfer of Equity are as a result of marital or partnership breakdown. Sometimes the parties agree to sell the property and split the cash but occasionally one of them may want to stay in the house. Since the deeds need to be kept up to date in the event of a change in circumstances then one person may buy the other person's 'share' in the property and thus own it outright. The phrase 'Transfer of Equity' is merely the name given to the legal process which allows this change to take place.
How do I Arrange a Transfer of Equity
It goes without saying that you will need a conveyancer to act for you and your mortgage company; it is extremely dangerous to try to deal with this type of transfer yourself and most certainly your mortgage lender will require it. But before you get to this point there are a few things I think you need to sort out first:
It is a sad fact that not all marital splits are amicable; but even if this is the case with you then you must still make sure that you get advice from a Solicitor specialising in divorce ( I am including the breakdown of common-law and civil partnerships in this). You need to be absolutely certain that everything is fair and equitable, otherwise it could come back to bite you a few years down the line.
How much is to be paid for the outgoing owners share? If you aren't sure of the value of the property then get at least 3 independent valuations and agree on a reasonable figure from there.
How are you going to raise the money to buy the share? If you intend to get a further advance on your current mortgage or remortgage then you need to speak to an independant financial advisor.
Even if you don't need to remortgage or raise any money on the house to buy the additional share, you will still need to get consent from your current lender. They will need to execute the transfer document as well and they must have approved the transfer before you appoint a conveyancer to help you. The mortgagee is not obliged to allow the transfer to take place if you can't prove that you can afford the mortgage payments.
Once you have been through these points and you are both happy then, and only then, do you contact a conveyancer to deal with the legal work. You don't necessarily have to have the same conveyancer, in fact if the situation between you is less than friendly then it is highly advisable for you to have separate representation - it costs twice as much but at least you are both protected and there is no chance of anyone being favoured.
What about Stamp Duty
Stamp duty or stamp duty tax(SDLT) as it is now known is a tax levied by the Inland Revenue on any 'dispositions of land and property for chargeable consideration'; this is a pointlessly posh way of saying that it is payable on any sale of land for money or value.
At the time of writing there is no SDLT payable on transfers of equity where it is as a result of a matrimonial split. If you are just old college buddies selling a flat then you will have to pay - sorry. For up to date advice and an accurate figure you must speak to your conveyancer, Accountant or tax lawyer. You could also try looking it up on the Inland Revenue website.
You might also like...